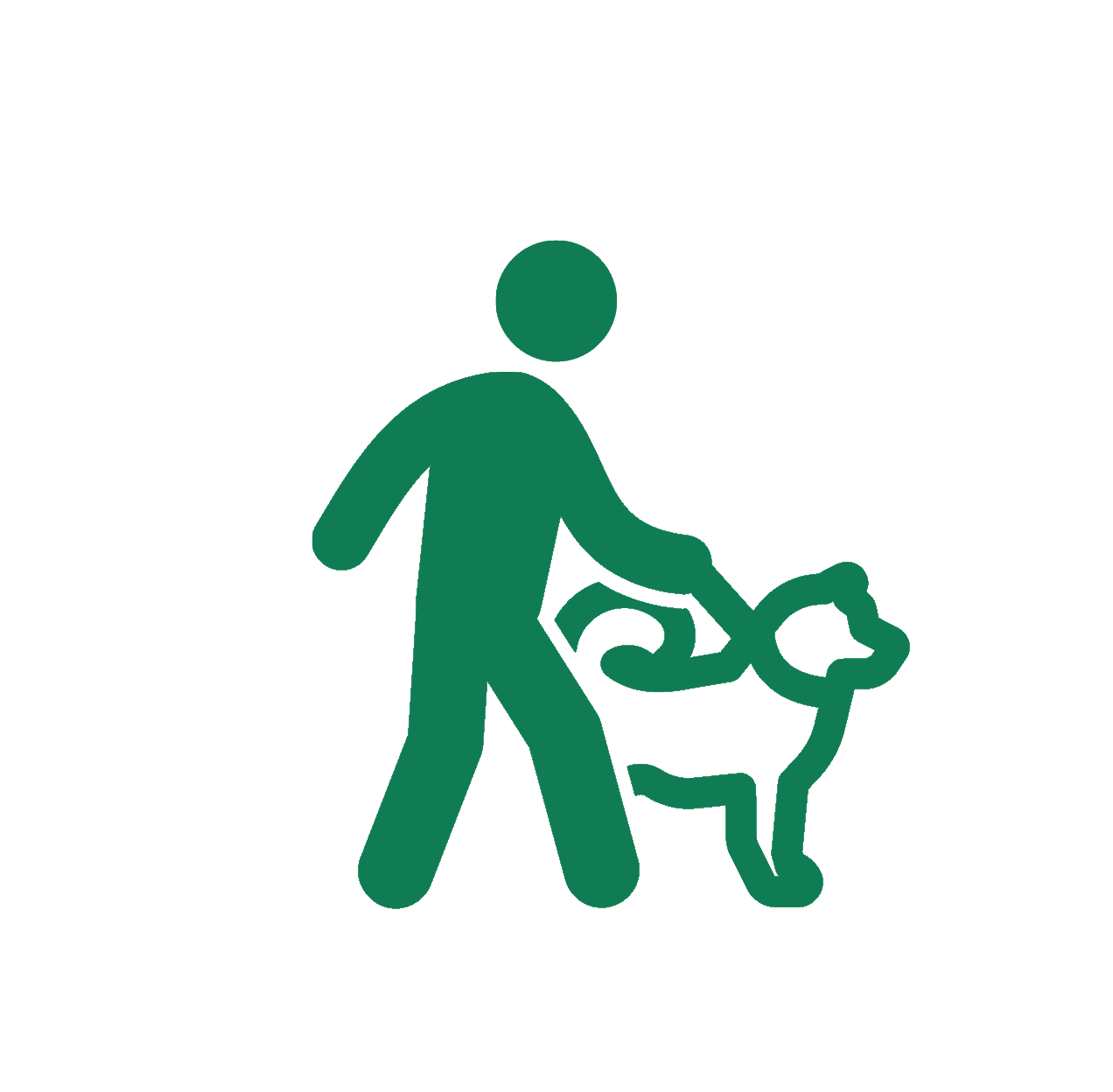 Pet Owner Version
If you decide that your pet should not travel with you, a number of alternative arrangements can be made. These vary in cost, quality, and convenience, so be sure to investigate the possibilities well before your trip to ensure that you are satisfied with the arrangement and that your desired facility or pet sitter will be available during the period of travel. Whether your pet stays in a boarding facility or in your home, be sure to provide accurate contact information, veterinarian information, medical records and proof of vaccinations if required, and any special care instructions to the caregiver.
Other than dogs and cats, most small pets are not routinely taken along on trips, so these travel alternatives may really be the only possibility for care during normal travel. If an unusual type of pet must be transported (for example, if the family is moving and intends to take the pet along), consult your veterinarian for advice. In the case of tropical fish, an aquarium supplier dealing in tropical fish may be able to help with properly "packing" the fish for a move.
Boarding Facilities (Kennels, Stables)
Your veterinarian is an excellent resource when looking for a boarding kennel, stable, or facility for your pet. Some veterinary clinics will board pets on site; this situation has the advantage that if your pet becomes ill, its normal veterinarian and records are close at hand. Check with friends who travel to see whether they can provide any recommendations.
Once you have located a boarding facility, be sure to visit it before boarding your pet to see whether the quarters appear to be comfortable, clean, and well-staffed. Facilities range from the bare-bones minimum cage or pen to elaborate "spa" or "day care" setups. Ask how often animals are fed and exercised. If you have particular concerns—such as a special diet or medicine for your pet that must be given daily—check to see whether the staff can accommodate your needs. Many facilities have webcams that allow owners to view their pets through a live feed. Facilities may also offer extra play time, walks, and special treats (usually at an additional cost).
The conditions under which horses are stabled and the treatment they receive is important and should be verified by the owner. At a minimum, the horse must be kept clean, suitably fed and exercised, and comfortably housed. The horse owner should pay close attention to the prospective stable environment and its overall construction. As with small animal boarding, it is important to seek recommendations from the veterinarian or other horse owners in the immediate area for suitable stabling facilities.
If you have a pet other than a dog, cat, or horse, your veterinarian may be able to suggest facilities that will be able to board the animal.
Your Home
Pets should never be left to fend for themselves while you are away. For a short trip, a neighbor or friend (especially one who knows your pet or is a pet owner) can provide care for your pet in the comfort of your home. Professional pet sitters are also available; the Internet can provide information on pet sitting associations and listings of their members, or you can ask pet-owning friends for recommendations. Ideally, have the potential sitter come to your home for a pre-trip interview to see how your pet reacts to him or her and to give you the opportunity to ask any questions you may have. Most reliable pet sitters will be able to provide references, so that you can check their reputation and past job experiences. Some pet sitters will also provide other services such as picking up the mail, and they can help provide a more "lived in" look to your home.
An ongoing relationship with a reliable pet sitter can be invaluable. In case of unexpected travel or absence (such as a family emergency), having a person who is already familiar with your pet and home can be a great relief.
As always, make sure the pet sitter knows how to contact you in case of illness or emergency, and be sure to provide a copy of your pet's veterinary records, as well as written instructions about any special care needs your pet might have.