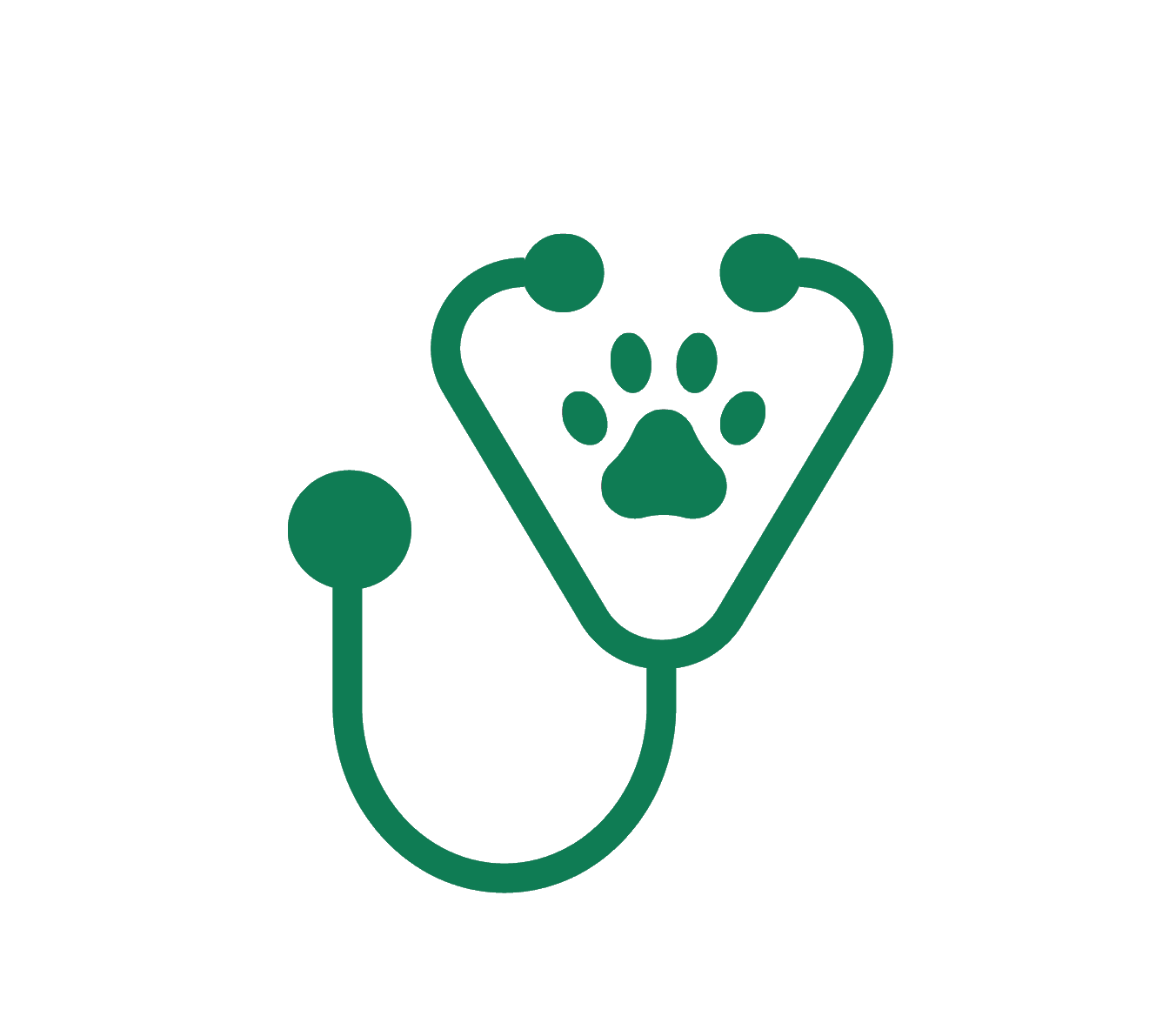 Professional Version
Severe acute respiratory syndrome-related coronavirus (SARS-CoV-2) is a coronavirus that evolved from enzootic virus ancestors. Many domestic and wild vertebrate species have been exposed during the coronavirus disease (COVID-19) pandemic, and clinical infection in nonhuman hosts has been reported worldwide, although epizootics of illness caused by SARS-CoV-2 are rare. The detection in mink and white-tailed deer of several lineages of SARS-CoV-2, including animal-specific novel variants, raises concern for reassortment events that could involve other animal viruses. The possibility of spillover events to other animals and humans has unknown impacts for conservation and public health and merits continuous surveillance as part of a comprehensive One Health approach.
Coronaviruses comprise a large group of viruses of medical and veterinary importance. Coronaviruses were thought to cause only mild respiratory and gastrointestinal infections in humans until the outbreaks of severe acute respiratory syndrome (SARS) in 2003 in China and of Middle East respiratory syndrome (MERS) in 2012 in Middle Eastern countries. Both SARS and MERS were caused by novel coronaviruses evolved from bat coronaviruses.
In 2019, another novel coronavirus, named Severe acute respiratory syndrome-related coronavirus (SARS-CoV-2), also likely originated from bat coronavirus, sparked the unprecedented pandemic of SARS-CoV-2 disease (COVID-19). As of mid-April 2023, more than 763 million confirmed cases of COVID-19 in humans, including more than 6.9 million deaths, have been reported to the World Health Organization.
The evolution of SARS-CoV-2 has resulted in the emergence of thousands of variants, including novel lineages with increased virulence and risk of death, that have emerged in waves throughout the COVID-19 pandemic. The Coronaviridae family has hundreds of strains of 54 known species of viruses that can infect a wide variety of vertebrate species, including humans. With the continued advancement of diagnostic methods and higher surveillance sensitivity, many more species are expected to be recognized.
Coronaviruses have an extraordinary capacity to evolve via spillover events given their great genetic plasticity and recombination capacity during coinfections. These features have generated, and may continue to generate, periodic upsurging of novel pathogenic viruses with constant threat for public and animal health and serious impacts for the global economy, jeopardizing food security and human development worldwide.
The main driver of community and international transmission in the COVID-19 pandemic has been human-to-human transmission, although the number of domestic and wild animal cases of infection with SARS-CoV-2 continues to rise. The COVID-19 pandemic, caused by a coronavirus evolved from a bat coronavirus, emphasizes the importance of research in animal welfare and One Health studies.
Etiology and Pathogenesis of SARS-CoV-2 Infection in Animals
Taxonomy: SARS-CoV-2 is classified to the realm Riboviria, kingdom Orthornavirae, phylum Pisuviricota, class Pisoniviricetes, order Nidovirales, suborder Cornidovirineae, family Coronaviridae, subfamily Orthocoronavirinae, genus Betacoronavirus, subgenus Sarbecovirus, and species Severe acute respiratory syndrome-related coronavirus.
Structure and viral genome: As a coronavirus, SARS-CoV-2 is a large, roughly spherical, biomembrane-enveloped virus ~100 nm in diameter, with prominent glycoprotein projections that can reach ~20 nm in length. The virus genome is a single positive-stranded RNA molecule of ~30 kilobases, one of the largest known RNA genomes, which codes four structural, 16 nonstructural, and six accessory proteins.
Replication cycle: In brief, the viral replication cycle includes the binding of SARS-CoV-2 particles to the angiotensin-converting enzyme 2 (ACE2) cell receptor, which is a protein abundantly expressed in humans and some other mammals in cells of several tissues, including lung, nasal, and oral mucosa and nasopharynx. After binding, SARS-CoV-2 virions access the cytoplasm by fusing with the cell membrane via cleavage by the cell transmembrane serine protease 2 (TMPRSS2). Once in the cytoplasm, the viral genome is uncoated and released. Open reading frame-translated polypeptides are then processed by viral proteases to 16 nonstructural proteins.
Rough endoplasmic reticulum (ER) is used to form the RNA replicase-transcriptase complex (RTC), which will drive synthesis of full-length (–)RNA copies that will be used as templates for full-length (+)RNA genomes. Via transcription, subgenomic RNAs including encoding structural and accessory proteins are produced. Translated structural proteins and genomic RNA are assembled into the viral nucleocapsid and envelope in the ER-Golgi intermediate complex, and then mature particles are released by exocytosis.
Origin: Phylogenetic studies reconstructing the evolutionary relationships between SARS-CoV-2 and its closest relatives suggest the ancestor of SARS-CoV-2 as an animal virus, likely in horseshoe bats (Rhinolophus spp). The virus may have emerged in the human population by way of an intermediate host.
SARS-CoV-2 can also cause enteric infections, as ACE2 is abundantly expressed in mammalian intestinal tracts. Viral RNA can be found in the feces or rectal swabs of infected humans and animals; wastewater surveillance has become increasingly important in community-level surveillance for the virus.
In cases of severe lung disease, there is an elevation of serum inflammatory cytokines leading to a cytokine storm and immunopathological changes.
Epizootiology in SARS-CoV-2 Infection in Animals
Incubation period: In laboratory settings, the SARS-CoV-2 incubation period in some experimentally infected nonhuman animals appears to be similar to that in humans (2–14 days).
Geographic distribution: More than 230 countries have reported human COVID-19 cases to the World Health Organization (WHO). The first case of SARS-CoV-2 infection in a nonhuman animal was officially reported to the WOAH by Hong Kong on February 29, 2021. As of April 30, 2022, 35 countries in the Americas, Africa, Asia, and Europe had reported infection in several animal species.
Transmission: Modes of SARS-CoV-2 transmission among nonhuman animals are the same as categorized for humans: inhalation and deposition of SARS-CoV-2 on exposed mucous membranes.
A veterinarian in Thailand developed SARS-CoV-2 infection after being sneezed on by an infected, clinically affected cat with infected owners. The cat-to-human directionality of transmission was supported by analyses of viral genome sequences.
SARS-CoV-2 infection in animals is a notifiable disease to the WOAH. In the United States, the case definition and reporting criteria includes positive results of quantitative reverse transcription PCR (RT-qPCR) assay with sequencing confirmation from biological samples or from the virus isolate, or demonstrated SARS-CoV-2 neutralizing antibody. Laboratories within the United States and its territories are required to report all positive test results to the USDA Animal and Plant Health Inspection Service (APHIS).
Other coronaviruses of medical importance: In animals, various species of coronaviruses are involved in a wide spectrum of disease in several species of vertebrates.
The Betacoronavirus 1 strains of subgenus Embecovirus can cause mild respiratory signs in dogs and cattle as well as enteric disease in equines and cattle.

A recently discovered species of Deltacoronavirus Coronavirus HKU15 has been involved in diarrhea outbreaks in swine, and it has demonstrated pathogenicity in chickens and turkeys.

Avian coronavirus strains can cause infectious bronchitis in chickens as well as diarrhea in chickens and turkeys.

Murine coronavirus strains can infect brain, liver, and respiratory tract and cause both acute and chronic disease in laboratory rodents.

In dromedary camels, MERS-CoV causes primarily a benign and transient upper respiratory tract infection.

Other coronaviruses have been identified in free-ranging rats and mice in China, but clinical infections remain unknown.

Diverse coronaviruses have been observed in bats. More than 4,000 coronavirus sequences from 14 bat families have been identified. Whether bat species are universally tolerant of coronavirus infection remains unclear; however, experimental infections have shown mild tissue damage and no evident clinical signs of infection.
Potential for enzootic pathways of evolution of SARS-CoV-2 and other coronaviruses: Several species have demonstrated capacity to shed infectious virus in experimental infections and ultimately act as a source of infection. The biological features and level of interaction with humans and other animals make some species of particular interest.
Although rare, some coronaviruses that infect animals can be transmitted to humans and then spread among them, as has been demonstrated with SARS-CoV-2. The detection of animal coronaviruses in humans has been continuously reported worldwide.
The discovery of animal and potentially recombinant coronaviruses in humans underscores the public health threat of animal coronaviruses and the urgent need to strengthen animal virus surveillance. Despite the self-limiting aspect of interspecies transmission, the possibility of adaptation and generation of recombinant viruses may pose a threat for epidemics or pandemics.
Clinical Features of SARS-CoV-2 Infection in Animals
Diagnosis of SARS-CoV-2 Infection in Animals
Indirect: neutralization testings
The diagnostic tools and protocols used to detect SARS-CoV-2 infection in animals are similar to the algorithm used to detect current and past infection in humans. Laboratory testing is based on the direct diagnosis of acute infection, mainly through the detection of SARS-CoV-2 RNA or virus isolation from swab samples of respiratory tract or rectal swabs, and based on the indirect diagnosis of convalescent infection via the detection of specific antibodies on serum samples. Biological samples of the respiratory tract include nasopharyngeal or oropharyngeal swabs, sputum, lower respiratory tract aspirates, bronchoalveolar lavage, and nasopharyngeal wash or aspirate or nasal aspirate.
The gold standard for serologic diagnosis of coronavirus is neutralization testing, which includes virus neutralization (VNT), plaque reduction neutralization testing (PRNT), and microneutralization. The neutralization tests are highly specific and are used to confirm the presence of neutralizing antibodies to SARS-CoV-2. Serum or plasma samples are heat-inactivated and tested for their ability to neutralize CPE (VNT) or lysis plaque (PRNT) formation by infectious SARS-CoV-2.
Tests are designed to mimic the virus-host cell interaction in cell culture plates. These approaches typically require a biosafety level 3 (BSL-3) containment facility and highly trained personnel. Because the potential circulation of animal coronaviruses could generate cross-reacting neutralizing antibodies, a conservative threshold for detection of neutralizing antibodies of at least 90% for PRNT is preferred.
An alternative to the VNT and PRNT is a test that uses viruses such as lentiviruses and vesiculoviruses expressing the viral protein of interest. Whereas a pseudovirus-based virus neutralization test (pVNT) does not use infectious SARS-CoV-2, its main advantage is that it can be performed in BSL-2 facilities. These cell culture–based techniques are species-independent and can be used to investigate neutralizing antibodies in diverse animal taxa.
During the COVID-19 pandemic, commercial SARS-CoV-2 surrogate virus neutralization test (sVNT) kits were developed. These kits detect neutralizing antibodies without the need to use infectious or active virus or cells via the use of purified receptor binding domain (RBD) from the SARS-CoV-2 viral spike (S) protein and the host cell receptor ACE2. Because they do not use infectious viruses, these tests can be conducted at BSL-2 facilities.
Alternative serologic tests have been used to investigate humoral response of animals to SARS-CoV-2 infection. They include in-house or commercial ELISA approaches, which are designed to be specific for certain species and are typically used as screening tests to detect antibodies to the most conserved proteins of SARS-CoV-2.
Prevention of SARS-CoV-2 Infection in Animals
Preventing SARS-CoV-2 transmission from humans to animals involves biosecurity and hygiene measures. Humans suspected or confirmed to be infected with SARS-CoV-2 should restrict contact with animals, including pets, as they would with humans during their illness. This includes wearing a mask in the presence of an animal. Animals suspected or confirmed to be infected with SARS-CoV-2 should remain separated from other animals and humans while infected.
After the identification in September 2020 of a novel mink-originated variant of SARS-CoV-2 in a human community, 17 million mink were culled in Denmark. This measure was implemented by the Denmark Government for fear that novel and perhaps more virulent variants of SARS-CoV-2 could emerge and be transmitted worldwide.
Due to their susceptibility, some animal species are being used as models to test vaccines for use in humans, and some animal vaccines are already being administered. SARS-CoV-2 vaccines for use in mink and other susceptible animal species have been administered by several countries in farms and zoos (OIE, 2022a). The first animal vaccine developed for animals was designed by the Russian Federal Service for Veterinary and Phytosanitary Surveillance for carnivores. Based on the reported clinical trial findings, it was suggested that the vaccine, which is an inactivated virus vaccine, was safe and was capable of producing immunity in all animals enrolled in the study.
In July 2021, a commercial veterinary pharmaceutical company announced the donation of thousands of doses of an experimental vaccine against SARS-CoV-2.
Captive orangutans and bonobos at the San Diego Zoo in the US became the first nonhuman primates to receive an experimental COVID-19 vaccine. The USDA and state veterinarians authorized the vaccine for experimental use on a case-by-case basis.
A nonhuman animal vaccine candidate is being developed for use in cats. The vaccine received regulatory approval from the USDA to advance to clinical trials for evaluating the safety and immunogenicity of the vaccine in domestic cats. The vaccine has been administered on some mink farms to generate data on safety and efficacy necessary for conditional approval by the USDA.
Vaccinated zoo animals have subsequently tested positive for SARS-CoV-2.
Control of SARS-CoV-2 Infection in Animals
SARS-CoV-2 and other human and animal coronaviruses have remarkably short persistence on copper, latex, and surfaces with low porosity, compared to stainless steel, plastics, glass, and highly porous fabrics. Depending on the initial viral load and environmental conditions, SARS-CoV-2 can persist on surfaces such as plastic, stainless steel, or glass for 3–7 days; human coronaviruses such as SARS, MERS, and endemic human coronaviruses can persist for up to 9 days. Under experimental conditions, SARS-CoV-2 remained viable in the environment after aerosolization for at least 3 hours. Certain coronaviruses persist in human excrement, sewage, and water for several days.
Coronaviruses remain active longer in the environment at lower temperatures and lower relative humidity. SARS-CoV-2 was found to remain infectious for 14 days at 4°C, but for only 2 days at 20°C in sewage water. Higher temperatures (eg, 30° or 40°C) decrease the duration of persistence of MERS and veterinary coronaviruses such as alphacoronaviruses and betacoronaviruses, previously known as transmissible gastroenteritis virus and mouse hepatitis virus.
Experimentally, ethanol solutions at concentrations of 62%–75% decreased SARS-CoV-2, SARS-CoV, and MERS-CoV infectivity within 1 minute of exposure; however, a 70% solution took > 10 minutes to decrease the titer of alphacoronaviruses and betacoronaviruses. Solutions of 0.1%–0.5% sodium hypochlorite and 2% glutardialdehyde were also quite effective for decrease in viral titer.
SARS-CoV-2 is less effectively inactivated by 0.05%–0.2% benzalkonium chloride or 0.02% chlorhexidine digluconate.
Treatment of SARS-CoV-2 Infection in Animals
The FDA has not approved any drugs for treatment of SARS-CoV-2 infection in animals. The USDA APHIS Veterinary Services Center for Veterinary Biologics regulates veterinary biologics, including vaccines, diagnostic kits, and other products of biological origin. In special circumstances, zoo animals have been experimentally treated with monoclonal antibodies, similar to treatments administered to humans. However, the FDA's recommendation is prevention of SARS-CoV-2 transmission from humans to animals via biosecurity and hygiene measures.
References
Worobey M, Levy JI, Serrano LM, et al. The Huanan Seafood Wholesale Market in Wuhan was the early epicenter of the COVID-19 pandemic. Science. 2022;377(6609):951-959. doi:10.1126/science.abp8715.

Xia X. Extreme genomic CpG deficiency in SARS-CoV-2 and evasion of host antiviral defense. Mol Biol Evol. 2020;37(9):2699-2705. doi:10.1093/molbev/msaa094

Delaune D, Hul V, Karlsson EA, et al. A novel SARS-CoV-2 related coronavirus in bats from Cambodia. Nat Commun. 2021;12(1):6563. doi:10.1038/s41467-021-26809-4

Hu D, Zhu C, Ai L, et al. Genomic characterization and infectivity of a novel SARS-like coronavirus in Chinese bats. Emerg Microbes Infect. 2018;7(1):154. doi:10.1038/s41426-018-0155-5

Li LL, Wang JL, Ma XH, et al. A novel SARS-CoV-2 related coronavirus with complex recombination isolated from bats in Yunnan province, China. Emerg Microbes Infect. 2021;10(1):1683-1690. doi:10.1080/22221751.2021.1964925

Wacharapluesadee S, Tan CW, Maneeorn P, et al. Evidence for SARS-CoV-2 related coronaviruses circulating in bats and pangolins in Southeast Asia. Nat Commun. 2021;12(1):972. doi:10.1038/s41467-021-21240-1

Zhou H, Ji J, Chen X, et al. Identification of novel bat coronaviruses sheds light on the evolutionary origins of SARS-CoV-2 and related viruses. Cell. 2021;184(17):4380-4391. doi:10.1016/j.cell.2021.06.008

Zhou P, Yang XL, Wang XG, et al. A pneumonia outbreak associated with a new coronavirus of probable bat origin. Nature. 2020;579(7798):270-273. doi:10.1038/s41586-020-2012-7.

Chu H, Chan JFW, Yuen KY. Animal models in SARS-CoV-2 research. Nat Methods. 2022;19(4):392–394. doi:10.1038/s41592-022-01447-w

Harrison AG, Lin T, Wang P. Mechanisms of SARS-CoV-2 Transmission and Pathogenesis. Trends Immun. 2020;41(12):1100–1115. doi:10.1016/j.it.2020.10.004

Lamers MM, Haagmans BL. SARS-CoV-2 pathogenesis. Nat Rev Microbiol. 2022;20(5):270–284. doi:10.1038/s41579-022-00713-0

Virtanen J, Aaltonen K, Kegler K, et al. Experimental infection of mink with SARS-COV-2 Omicron (BA.1) variant leads to 1 symptomatic disease with lung pathology and transmission. bioRxiv. Preprint posted online February 16, 2022. doi:10.1101/2022.02.16.480524

Kim YI, Kim SG, Kim, SM, et al. Infection and rapid transmission of SARS-CoV-2 in ferrets. Cell Host Microbe. 2020;27(5):704-709.e702. doi:10.1016/j.chom.2020.03.023

Bosco-Lauth AM, Hartwig AE, Porter SM, et al. Experimental infection of domestic dogs and cats with SARS-CoV-2: pathogenesis, transmission, and response to reexposure in cats. P Natl Acad Sci U S A. 2020;117(42):26382-26388. doi:10.1073/pnas.2013102117

Chan JFW, Zhang AJ, Yuan S, et al. Simulation of the clinical and pathological manifestations of coronavirus disease 2019 (COVID-19) in a golden Syrian hamster model: implications for disease pathogenesis and transmissibility. Clin Infect Dis. 2020;71(9):2428-2446. doi:10.1093/cid/ciaa325

Shi J, Wen Z, Zhong G, et al. Susceptibility of ferrets, cats, dogs, and other domesticated animals to SARS-coronavirus 2. Science. 2020;368(6494):1016-1020. doi:10.1126/science.abb7015

Lu S, Zhao Y, Yu W, et al. Comparison of nonhuman primates identified the suitable model for COVID-19. Signal Transduct Targeted Ther. 2020;5(1):157. doi:10.1038/s41392-020-00269-6

Hartman AL, Nambulli S, McMillen CM, et al. SARS-CoV-2 infection of African green monkeys results in mild respiratory disease discernible by PET/CT imaging and shedding of infectious virus from both respiratory and gastrointestinal tracts. PLoS Pathog. 2020;16(9):e1008903. doi:10.1371/journal.ppat.1008903

Schlottau K, Rissmann M, Graaf A, et al. SARS-CoV-2 in fruit bats, ferrets, pigs, and chickens: an experimental transmission study. Lancet Microbe. 2020;1(5):e218-e225. doi:10.1016/S2666-5247(20)30089-6

Martins M, Boggiatto PM, Buckley A, et al. From deer-to-deer: SARS-CoV-2 is efficiently transmitted and presents broad tissue tropism and replication sites in white-tailed deer. PLoS Pathog. 2022;18(3):e1010197. doi:10.1371/journal.ppat.1010197

Zhao Y, Wang J, Kuang D, et al. Susceptibility of tree shrew to SARS-CoV-2 infection. Sci Rep. 2020;10(1):16007. doi:10.1038/s41598-020-72563-w

Bonilla-Aldana DK, García-Barco A, Jimenez-Diaz SD, et al. SARS-CoV-2 natural infection in animals: a systematic review of studies and case reports and series. Vet Q. 2021;41(1):250-267. doi:10.1080/01652176.2021.1970280

Molenaar RJ, Vreman S, Hakze-Van Der Honing RW, et al.Clinical and pathological findings in SARS-CoV-2 disease outbreaks in farmed mink (Neovison vison). Vet Pathol. 2020;57(5):653-657. doi:10.1177/0300985820943535

Cool K, Gaudreault NN, Morozov I, et al. Infection and transmission of ancestral SARS-CoV-2 and its Alpha variant in pregnant white-tailed deer. Emerg Microbes Infect. 2022;11(1):95-112. doi:10.1080/22221751.2021.2012528

Hammer AS, Quaade ML, Rasmussen TB, et al. SARS-CoV-2 transmission between mink (Neovison vison) and humans, Denmark. Emerg Infect Dis. 2021;27(2):547-551. doi:10.3201/eid2702.203794

Oreshkova N, Molenaar RJ, Vreman S, et al. SARS-CoV-2 infection in farmed minks, the Netherlands, April and May 2020. Euro Surveill. 2020;25(23):2001005. doi:10.2807/1560-7917.ES.2020.25.23.2001005

Pickering B, Lung O, Maguire F, et al. Highly divergent white-tailed deer SARS-CoV-2 with potential deer-to-human transmission. bioRxiv. Preprint posted online February 25, 2022. doi:10.1101/2022.02.22.481551

Sila T, Sunghan J, Laochareonsuk W, et al. Suspected cat-to-human transmission of SARS-CoV-2, Thailand, July-September 2021. Emerg Infect Dis. 2022;28(7):1485-1488. doi:10.3201/eid2807.212605

Rabalski L, Kosinski M, Mazur-Panasiuk N, et al. Zoonotic spillover of SARS-CoV-2: mink-adapted virus in humans. Clin Microbiol Infec. 2021;28(3):451.e1-451.e4. doi:10.1016/j.cmi.2021.12.001

Rabalski L, Kosinski M, Smura T, et al. Severe acute respiratory syndrome coronavirus 2 in farmed mink (Neovison vison), Poland. Emerg Infect Dis. 2021;27(9):2333-2339. doi:10.3201/eid2709.210286

Eckstrand CD, Baldwin TJ, Rood KA, et al. An outbreak of SARS-CoV-2 with high mortality in mink (Neovison vison) on multiple Utah farms. PLoS Pathog. 2021;17(11):e1009952. doi:10.1371/journal.ppat.1009952

Shriner SA, Ellis JW, Root JJ, et al. SARS-CoV-2 exposure in escaped mink, Utah, USA. Emerg Infect Dis. 2021;27(3):988-990. doi:10.3201/eid2703.204444

Pedersen NC. A review of feline infectious peritonitis virus infection: 1963–2008. J Feline Med Surg. 2009;11(4):225-258. doi:10.1016/j.jfms.2008.09.008

Radford AD, Singleton DA, Jewell C, et al. Outbreak of severe vomiting in dogs associated with a canine enteric coronavirus, United Kingdom. Emerg Infect Dis. 2021;27(2):517-528. doi:10.3201/eid2702.202452

Vlasova, AN, Wang Q, Jung K, Langel SN, Malik YS, Saif LJ. Porcine coronaviruses. In: Malik Y, Singh R, Yadav M (eds) Emerging and Transboundary Animal Viruses. Springer; 2020:79-110. Livestock Diseases and Management. doi:10.1007/978-981-15-0402-0_4

Kuchipudi SV, Surendran-Nair M, Ruden RM, et al. Multiple spillovers and onward transmission of SARS-Cov-2 in free-living and captive white-tailed deer (Odocoileus virginianus). bioRxiv. Preprint posted online October 31, 2021. doi:10.1101/2021.10.31.466677

Hale VL, Dennis PM, McBride DS, et al. SARS-CoV-2 infection in free-ranging white-tailed deer (Odocoileus virginianus). bioRxiv. Preprint posted online November 5, 2021. doi:10.1101/2021.11.04.467308

Palmer MV, Martins M, Falkenberg S, et al. Susceptibility of white-tailed deer (Odocoileus virginianus) to SARS-CoV-2. J Virol. 2021;95(11):e00083-21. doi:10.1128/JVI.00083-21

Davies NG, Jarvis CI, CMMID COVID-19 Working Group, et al. Increased mortality in community-tested cases of SARS-CoV-2 lineage B.1.1.7. Nature. 2021;593(7858):270-274. doi:10.1038/s41586-021-03426-1

Sanyaolu A, Okorie C, Marinkovic A, et al. The emerging SARS-CoV-2 variants of concern. Ther Adv Infect Dis. 2021;8:20499361211024372. doi:10.1177/20499361211024372

Silva CS, Mullis LB. Human respiratory coronaviruses detected in patients with influenza-like illness in Arkansas, USA. Virol Mycol. 2014;(Suppl 2):04. doi:10.4172/2161-0517.S2-004

Xiu L, Binder RA, Alarja NA, et al. A RT-PCR assay for the detection of coronaviruses from four genera. J Clin Virol. 2020;128:104391. doi:10.1016/j.jcv.2020.104391

Vlasova AN, Diaz A, Damtie D, et al. Novel canine coronavirus isolated from a hospitalized patient with pneumonia in East Malaysia. Clin Infect Dis. 2022;74(3):446-454. doi:10.1093/cid/ciab456

Lednicky JA, Tagliamonte MS, White SK, et al. Emergence of porcine delta-coronavirus pathogenic infections among children in Haiti through independent zoonoses and convergent evolution. medRxiv. Preprint posted online March 25, 2021. doi:10.1101/2021.03.19.21253391

Hobbs EC, Reid TJ. Animals and SARS-CoV-2: Species susceptibility and viral transmission in experimental and natural conditions, and the potential implications for community transmission. Transbound Emerg Dis. 2021;68(4):1850-1867. doi:10.1111/tbed.13885

Pickering, BS, Smith G, Pinette MM, et al. Susceptibility of domestic swine to experimental infection with severe acute respiratory syndrome coronavirus 2. Emerg Infect Dis. 2021;27(1):104-112. doi:10.3201/eid2701.203399

Pauvolid-Corrêa A, personal communication.

Carpenter A, Ghai RR, Gary J, et al. Determining the role of natural SARS-CoV-2 infection in the death of domestic pets: 10 cases (2020-2021). J Am Vet Med Assoc. 2021;259(9):1032-1039. doi:10.2460/javma.259.9.1032

Singh DK, Singh B, Ganatra SR, et al. Responses to acute infection with SARS-CoV-2 in the lungs of rhesus macaques, baboons and marmosets. Nat Microbiol. 2021;6(1):73-86. doi:10.1038/s41564-020-00841-4

Winkler ES, Bailey AL, Kafai NM, et al. SARS-CoV-2 infection of human ACE2-transgenic mice causes severe lung inflammation and impaired function. Nat Immunol. 2020;21(11):1327-1335. doi:10.1038/s41590-020-0778-2

Mykytyn AZ, Lamers MM, Okba NMA, et al. Susceptibility of rabbits to SARS-CoV-2. Emerg Microbes Infect. 2021;10(1):1-7. doi:10.1080/22221751.2020.1868951

Freuling CM, Breithaupt A, Muller T, et al. Susceptibility of raccoon dogs for experimental SARS-CoV-2 infection. Emerg Infect Dis. 2020;26(12):2982-2985. doi:10.3201/eid2612.203733

Sharun K, Dhama K, Pawde AM, et al. SARS-CoV-2 in animals: potential for unknown reservoir hosts and public health implications. Vet Q. 2021;41(1):181-201. doi:10.1080/01652176.2021.1921311

Hamer SA, Pauvolid-Correa A, Zecca IB, et al. SARS-CoV-2 infections and viral isolations among serially tested cats and dogs in households with infected owners in Texas, USA. Viruses. 2021;13(5):938. doi:10.3390/v13050938

Hamer SA, Ghai RR, Zecca IB, et al. SARS-CoV-2 B.1.1.7 variant of concern detected in a pet dog and cat after exposure to a person with COVID-19, USA. Transbound Emerg Dis. 2022;69(3):1656-1658. doi:10.1111/tbed.14122

Sit THC, Brackman CJ, Ip SM, et al. Infection of dogs with SARS-CoV-2. Nature. 2020;586(7831):776-778. doi:10.1038/s41586-020-2334-5

Ulrich L, Wernike K, Hoffmann D, Mettenleiter TC, Beer M, et al. Experimental infection of cattle with SARS-CoV-2. Emerg Infect Dis. 2020;26(12):2979-2981. doi:10.3201/eid2612.203799

Martins M, Boggiatto PM, Buckley A, et al. From deer-to-deer: SARS-CoV-2 is efficiently transmitted and presents broad tissue tropism and replication sites in white-tailed deer. bioRxiv. Preprint posted online December 15, 2021. doi.org/10.1101/2021.12.14.472547

Porter SM, Hartwig AE, Bielefeldt-Ohmann H, Bosco-Lauth AM, Root JJ. Susceptibility of wild canids to severe acute respiratory syndrome coronavirus 2 (SARS-CoV-2). bioRxiv. Preprint posted online January 31, 2022. doi:10.1101/2022.01.27.478082

Bosco-Lauth AM, Root JJ, Porter SM, et al. Peridomestic mammal susceptibility to severe acute respiratory syndrome coronavirus 2 infection. Emerg Infect Dis. 2021;27(8):2073-2080. doi:10.3201/eid2708.210180